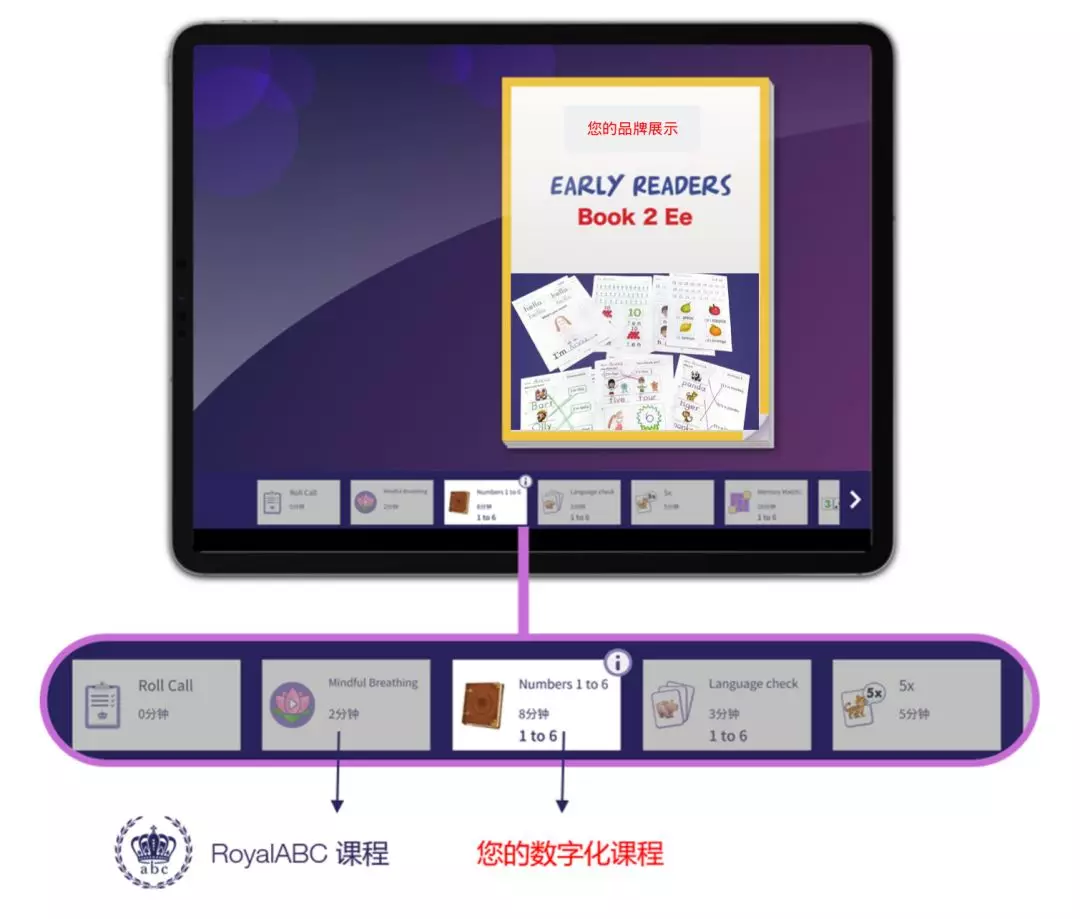 In order to better meet the customised needs of customers, RoyalABC is now launching a customisation solution to provide you with more accurate and high-value services!
RoyalABC's customisation solution meets your needs for both online and offline customised products, boosting your brand value comprehensively.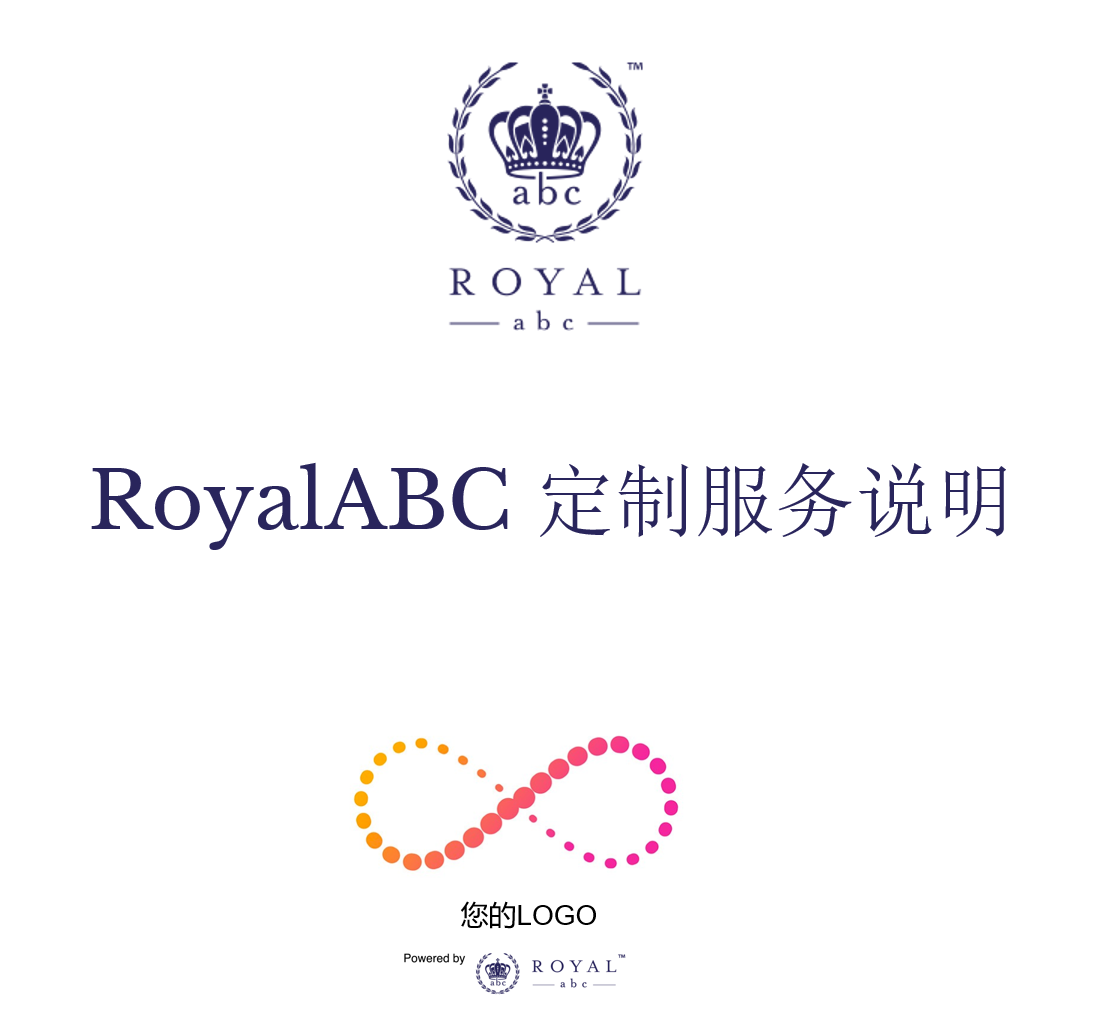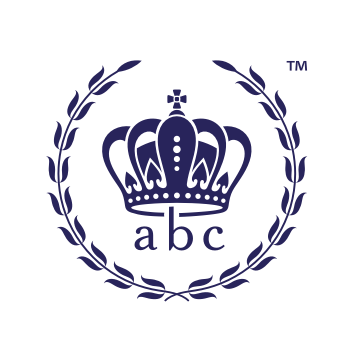 Comprehensive Brand Image Display
You brand and LOGO can be displayed and embedded in every interface of our products including Classroom and Game World. Teachers, students and parents can see your brand anytime, anywhere when using RoyalABC hence your brand image is enhanced, your brand value is promoted and your brand influence is strengthened.
Depending on your needs, your brand LOGO can be embedded on different pages of RoyalABC's Classroom to have more exposure.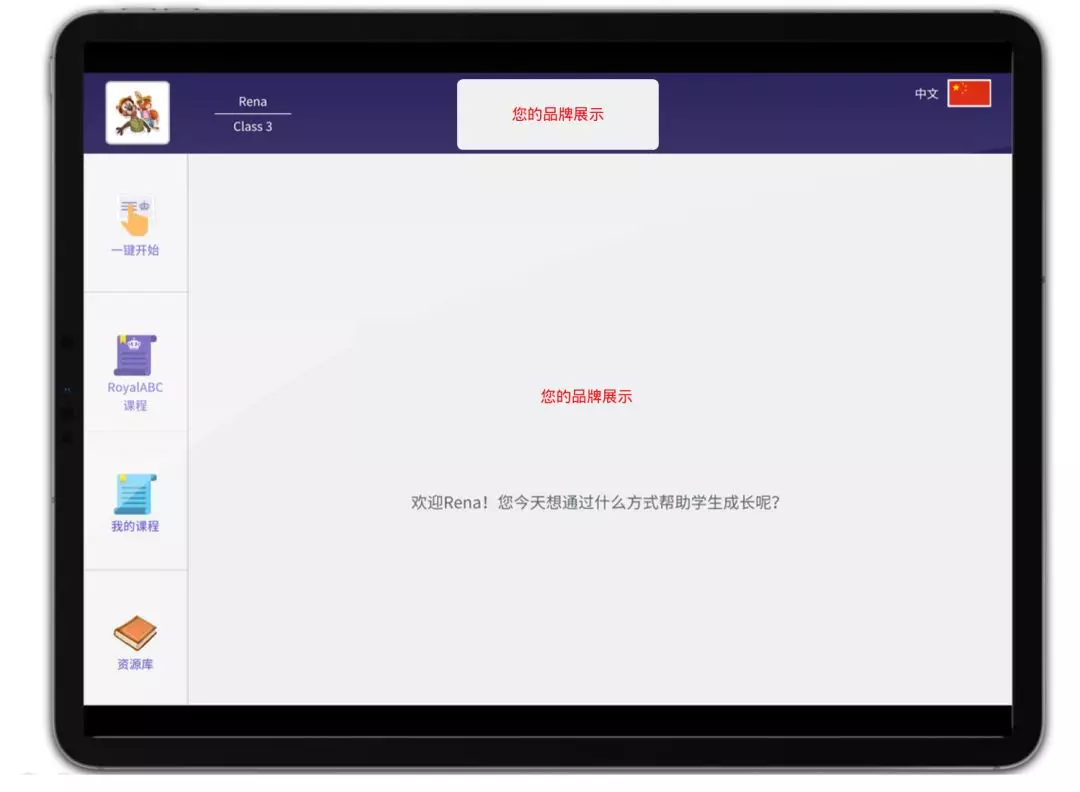 In the learning app of the RoyalABC Game World we can display your brand in all aspects, so that students have access to your brand in their daily learning, forming a good impression on your brand with such gradual exposure.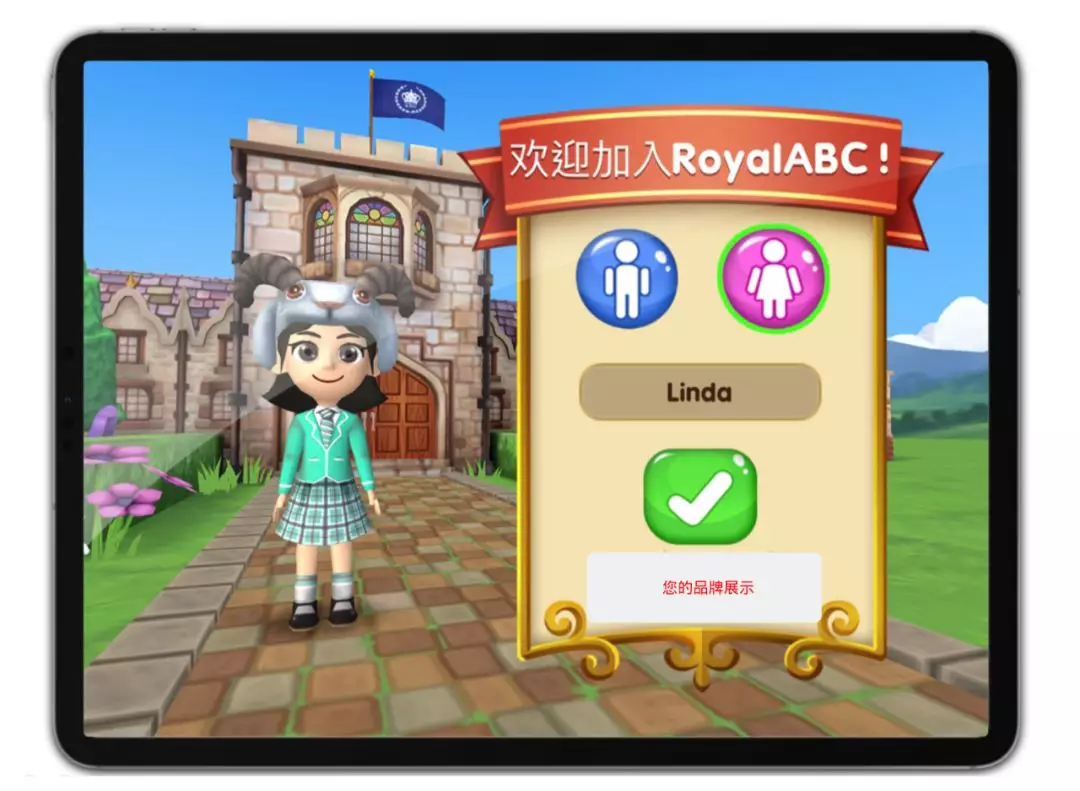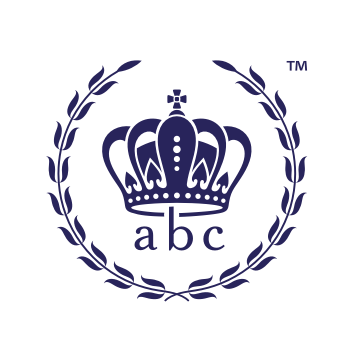 Digital Curriculum content
In addition to displaying the customer's brand on RoyalABC products comprehensively, we can also customise your curriculum.
If you want to teach with physical textbooks of your own brand using RoyalABC platform , we can digitise your textbooks, flexibly mapping curriculum content, and provide you with customised digital services.
Your digital classroom made easier by having teachers' one click to start Classroom. Lesson planning and teaching efficiency are improved by them planning lessons and having access to teaching resources anytime, anywhere.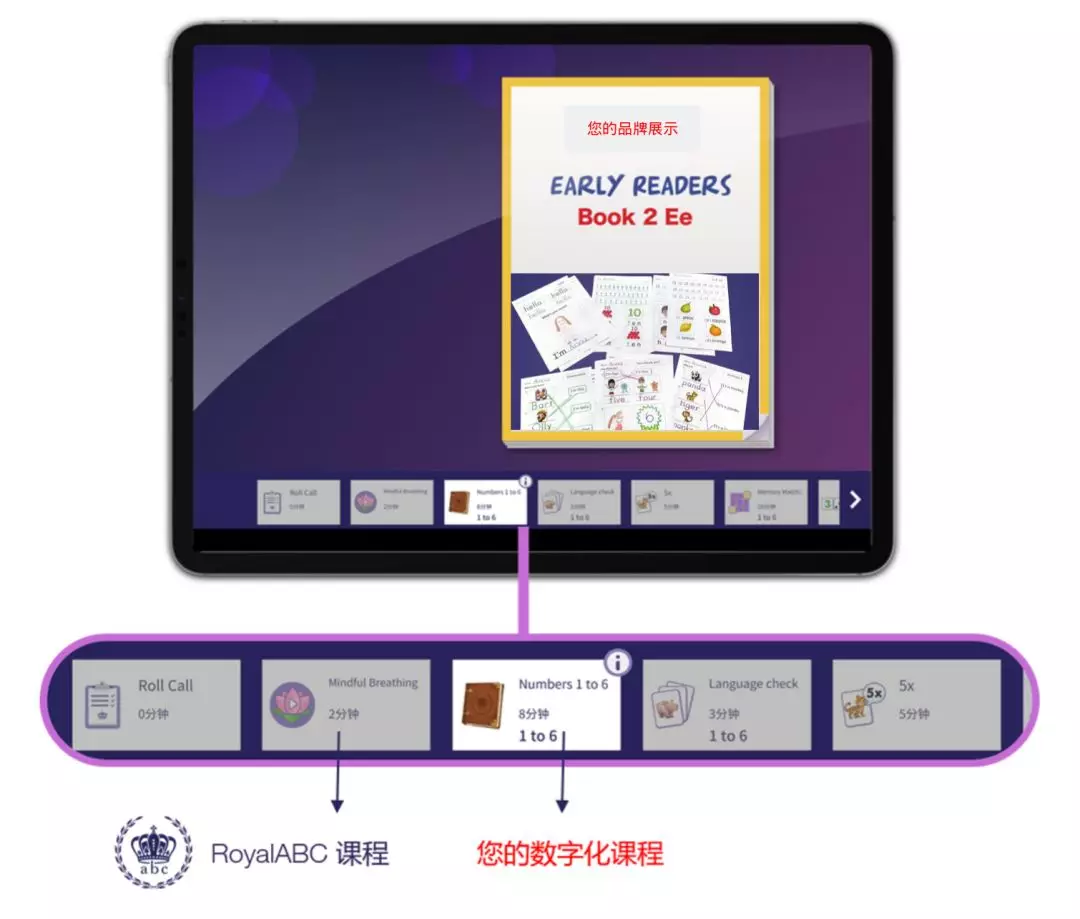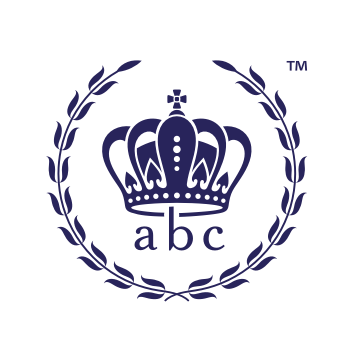 With the expansion of RoyalABC's business and the increase of customers, we understand the different needs of more customers. We are constantly improving our products and optimizing our service as it is our goal to service our customers in a better and more flexible way.
We are launching this customisation service to meet your needs and to optimise RoyalABC products value!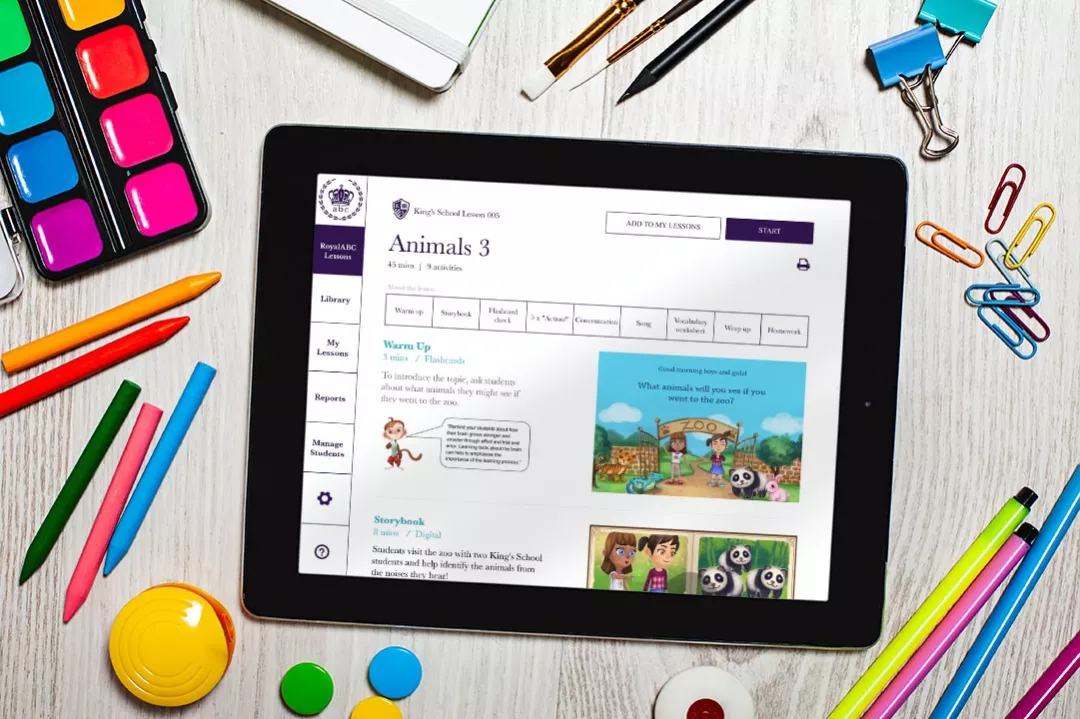 Become our customer, work with an agile and professional team, meet your individual needs and boost your brand value!
RoyalABC offers 3D immersive English learning solutions for 2-9 years old to help you set a new standard in English teaching!
*All displays shown are for illustration purpose only. Actual product may vary. RoyalABC reserves the rights for interpretation .
*Please click here for enquiries or customisation details.