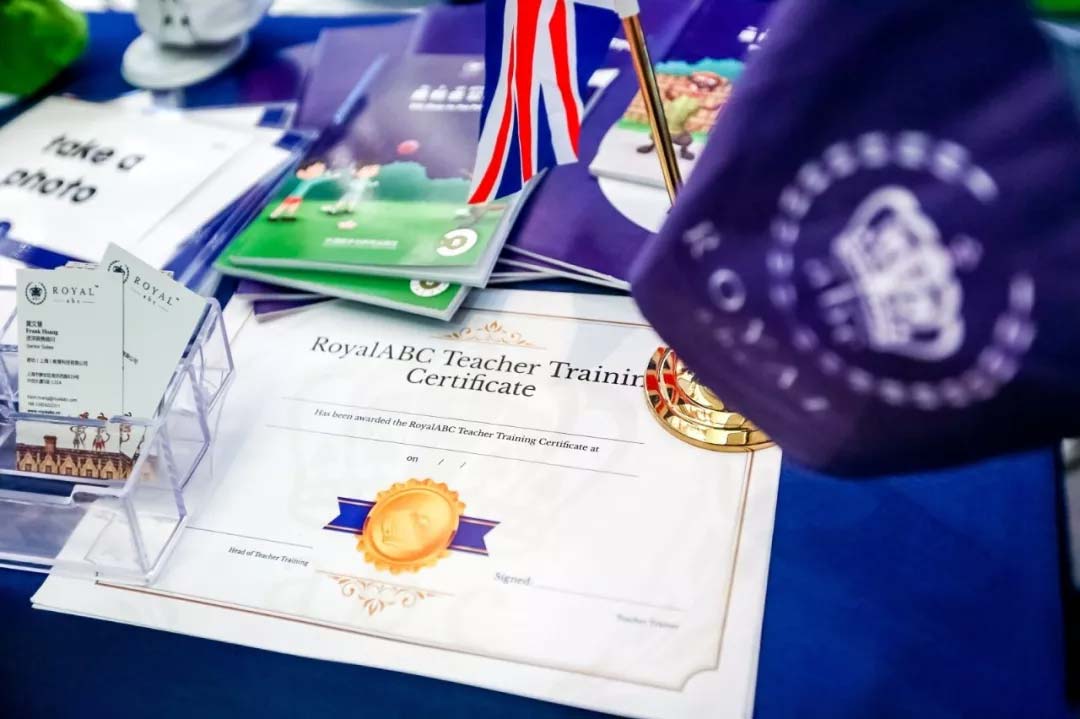 The eleventh Principal State Global Education Industry Expo and the first Cross-Strait Educators conference were grandly opened at Fuzhou Century Jinyuan Exhibition Hotel on August 13-14 2019. Themed on "Education Dream, Cross-Strait Dream, Chinese Dream", the exhibition launched three special courses of management operation, marketing enrollment, teaching and research, eight special forums of smart principals, global education industry Expo and high-end dialogue on quality projects. Multi-form, multi-angle, high-standard cross-border communication and collision fusion to jointly explore the developing direction of future world and education.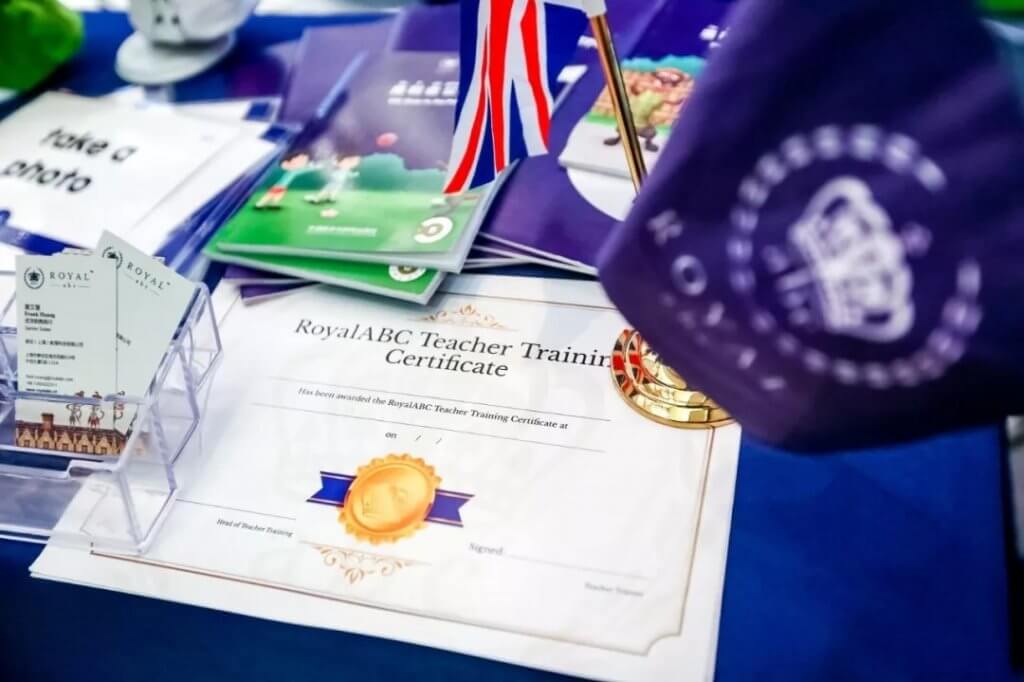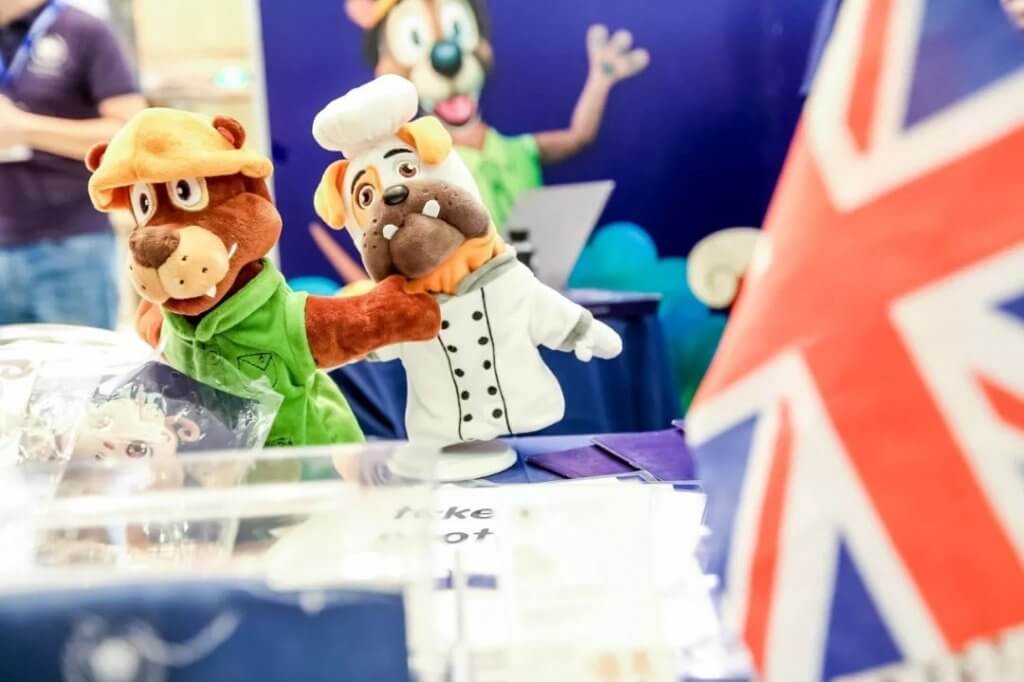 At the exhibition, RoyalABC presented our excellent English education ecosystem and diversified teaching resources to the participating kindergarten principals and teachers from both sides of the strait, such as the newly revised online teacher platform APP and the immersive 3D game world, storybooks co-published with FLTRP, supporting teachers' manuals and teachers' resource packages.We also show case RoyalABC's rich peripheral IP products, such as puppets, children's T-shirts, workbooks, pencils and so on.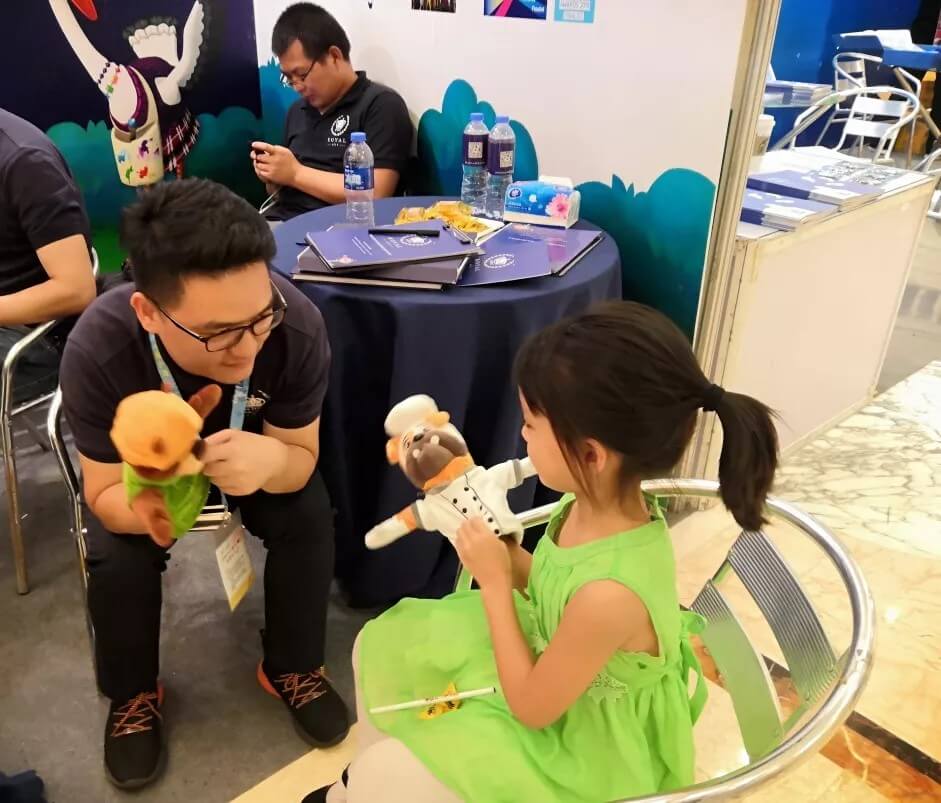 At the exhibition site, the RoyalABC booth was extremely popular, attracting many experts, principals and teachers to come and make enquiries. The RoyalABC training specialists demonstrated to the audience how to use the app, explained the curriculum system and product features in details.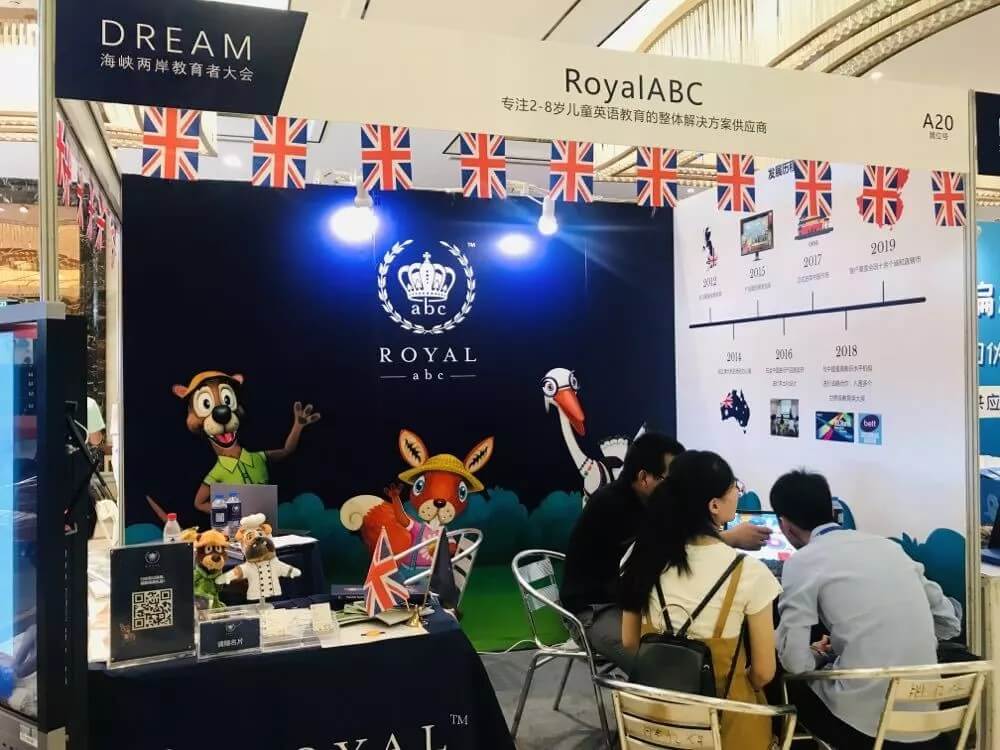 RoyalABC's 3D student world is full of fun, allowing students to learn English in happiness. At the show, cool 3D design and rich English games attracted many children to the RoyalABC booth to try. See how focused and preoccupied the children were!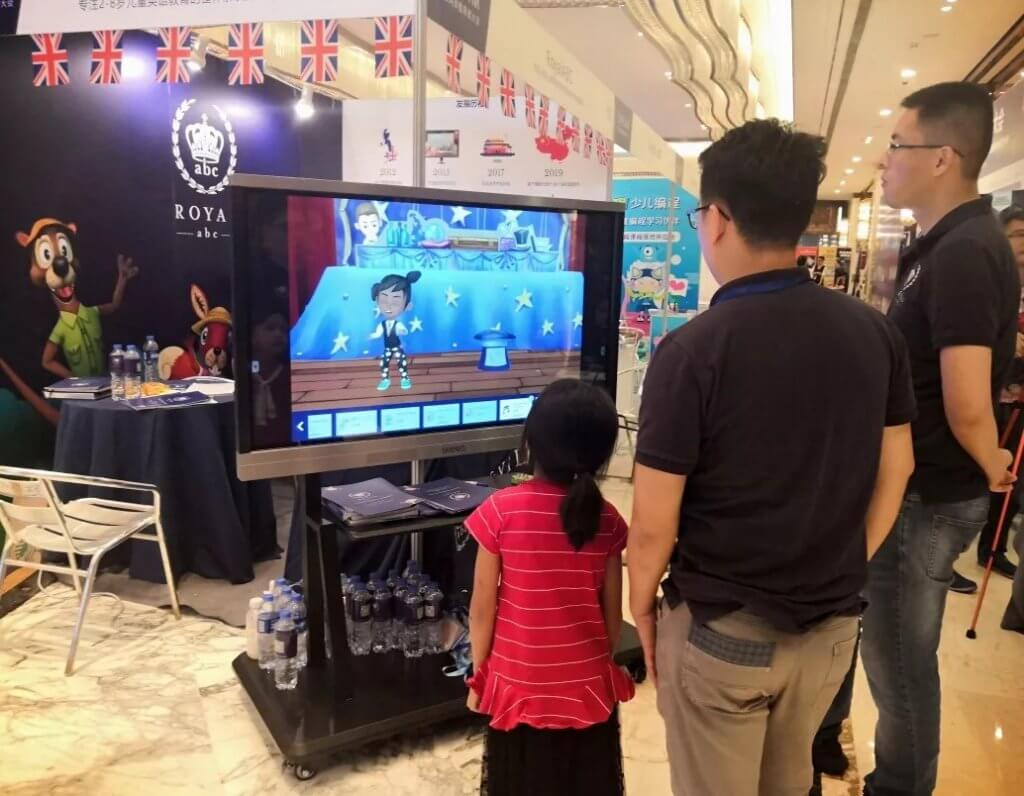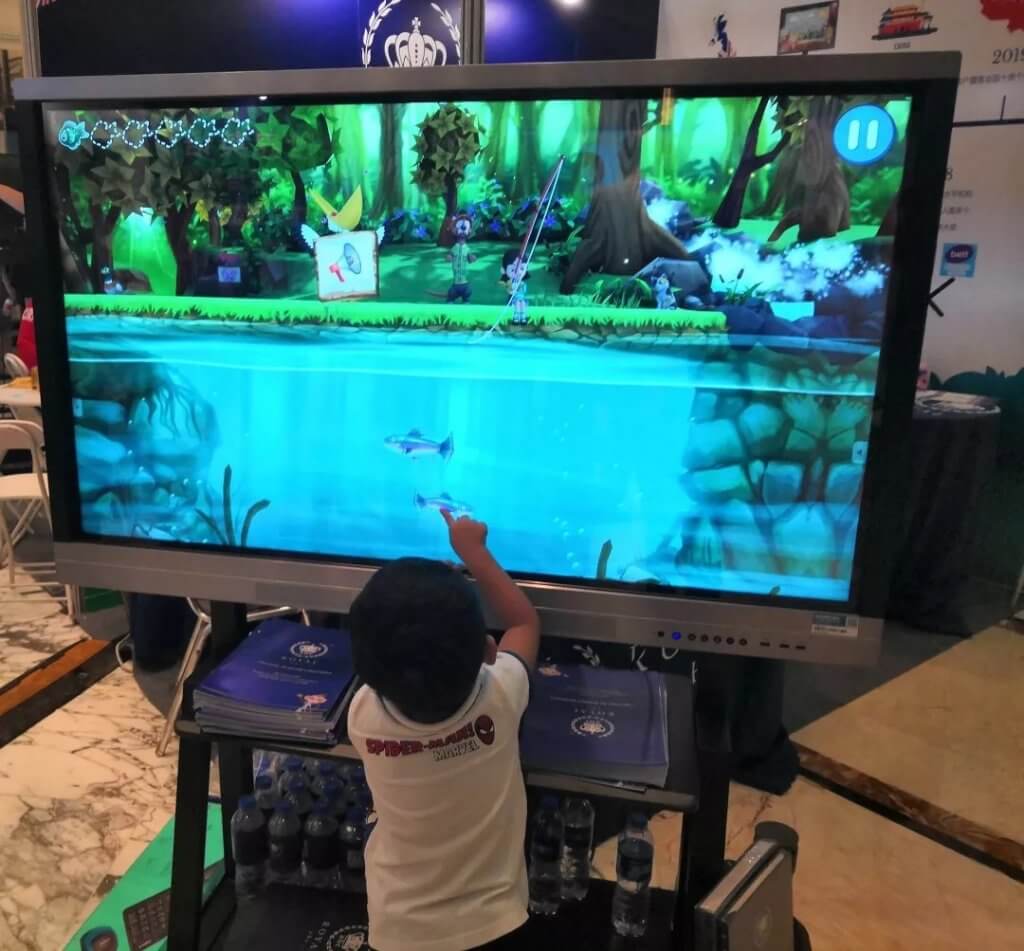 This Principal State Exhibition was RoyalABC's debut at the educational exhibition for teaching and training industry. It is an important milestone for RoyalABC to enter the organization track!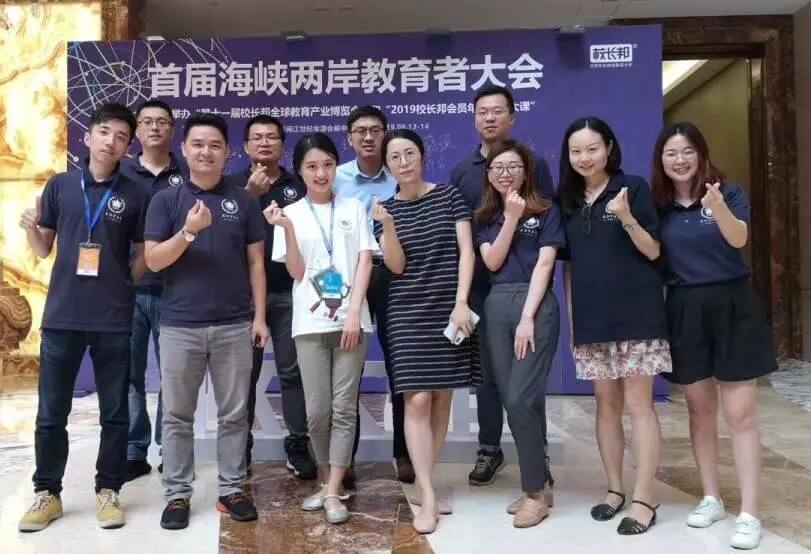 After the meeting, the staff of the Royal ABC exhibition took a group photo and recorded the wonderful moment of the exhibition. In the future, RoyalABC will continue to bring more quality products to educators on more educational exhibition platforms!