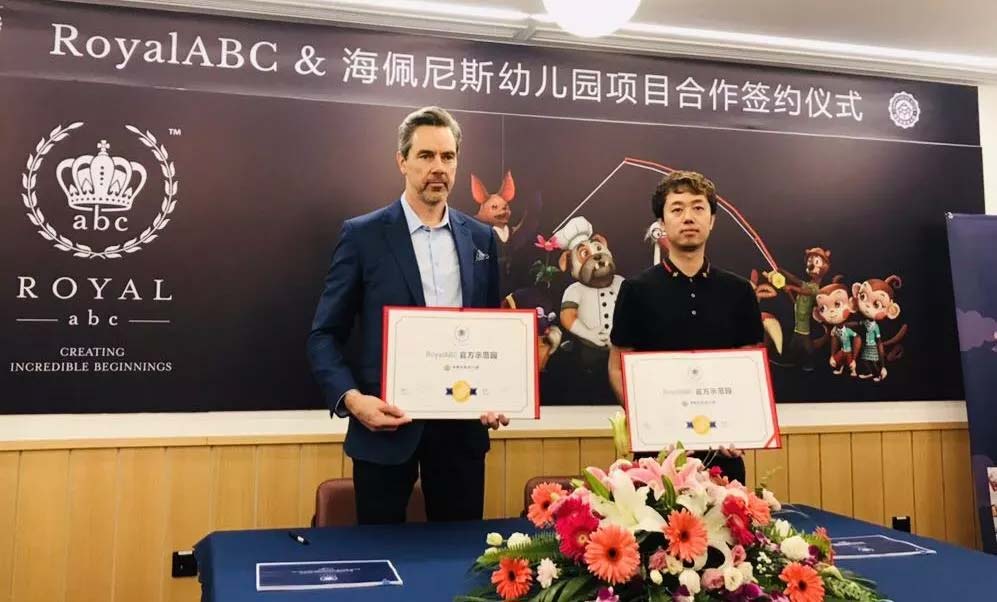 On July 1 2019 the signing ceremony of the RoyalABC and Happiness Kindergarten partnership project was successfully held in Shanghai. RoyalABC CEO Martin Beeche, General Manager Wendy Bao and Happiness Education Group Chairman Che Chao attended the signing ceremony.
At the signing ceremony Martin introduced the education and brand philosophy of RoyalABC. RoyalABC has always been committed to creating an incredible beginning for children, hoping to provide quality educational products and equal educational opportunities for all children. Our aim is to enable more children to benefit from RoyalABC's innovative educational solutions and to grow into future talent with 21st century skills and growth mindset.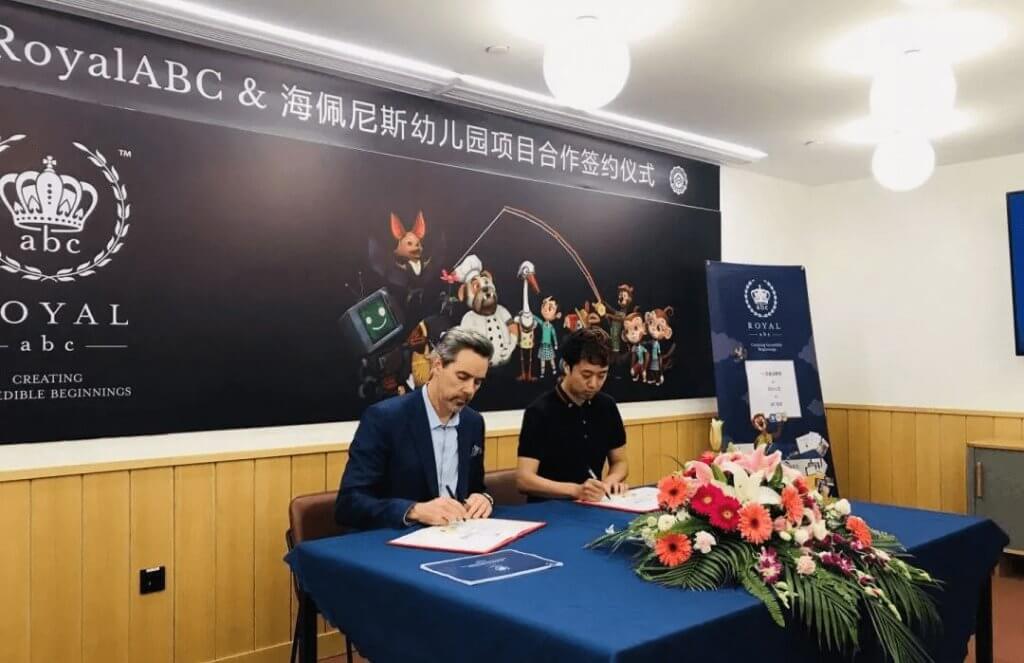 The two partners discussed the topic of English education in depth. Chairman Che of the Happiness Group said that the English ecosystem of the online and offline diversified teaching methods of Royal ABC can fully meet the needs of young English learners. With RoyalABC's efficient Classroom and a rich, fun 3D Game World, Happiness will provide a better learning experience for its kindergarten children.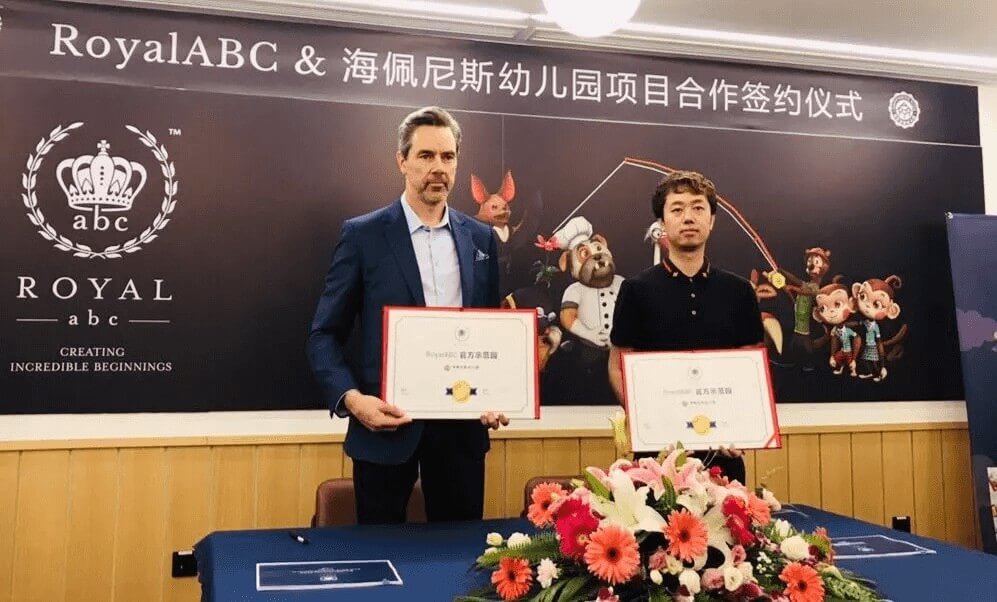 Both RoyalABC and Happiness recognize the importance of interest in early childhood learning, focusing on the overall development of children's English language skills, emotional intelligence and all qualities. In the future, we will work together to create a new chapter for early childhood education.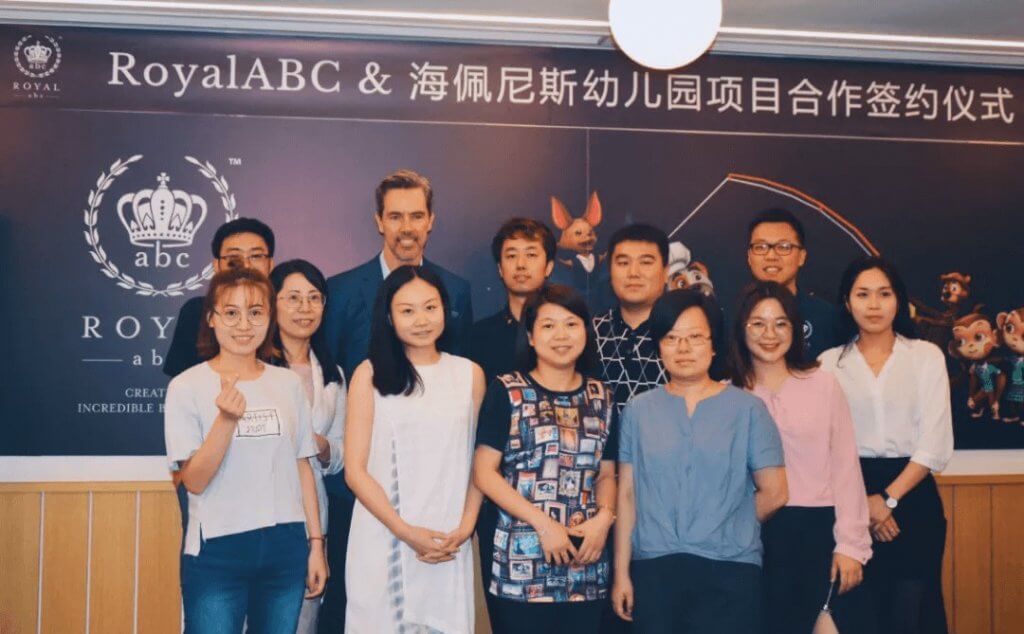 Happiness Education Group
Founded in 2015, Happiness Education Group has Consulting and Advertising Media company. The brand name of Happiness is derived from the English word"Happiness". Happiness regards "happy growth" as the concept of running a kindergarten, which is to give children a quality education and give them a happy childhood.
Happiness advocates customised education and is an open, shared and international bilingual kindergarten. Focused on "Happy Learning, Happy Growth", Happiness aims to subvert the traditional statement-based and procedural teaching methods. Happiness provides children with free space to explore, think and create, developing children's active learning with a focus on children's creative thinking and comprehensive ability.