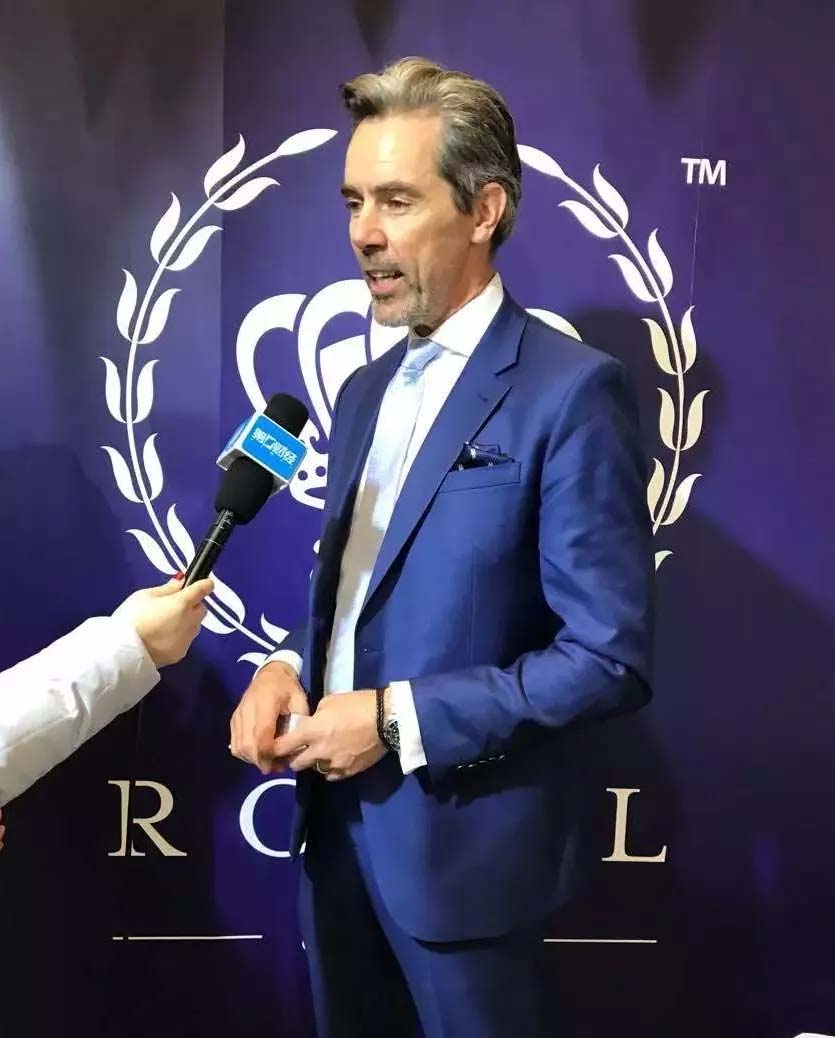 From March 7th to 9th, the 2019 Shanghai International Early Childhood Education Exhibition was held in Shanghai New International Expo Center. The exhibition brought together more than 3,000 Chinese and foreign early education brands, and is one of the most well-known and influential early education exhibitions in China. RoyalABC is privileged to join this early education event. Let's check out the details of the exhibition together!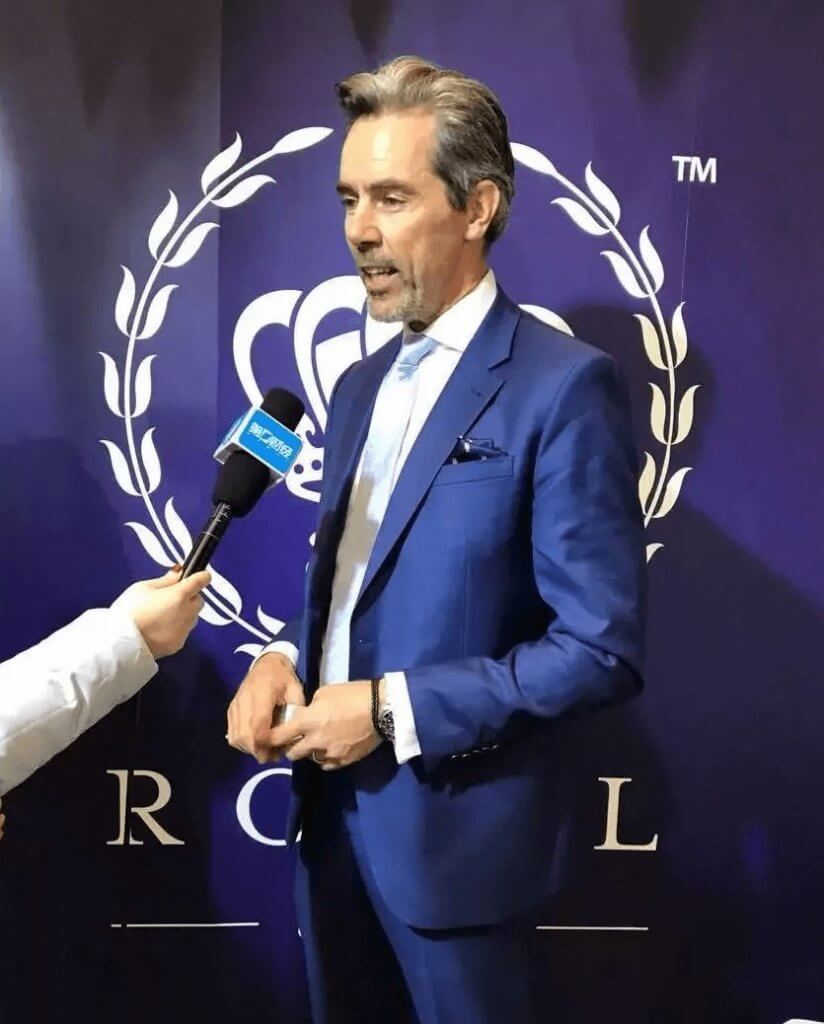 On the afternoon of March 7, reporters from Shanghai TV station exclusively interviewed Martin Beech, CEO of RoyalABC at the RoyalABC booth. Martin shared with the reporter the company's background, products, mission, etc.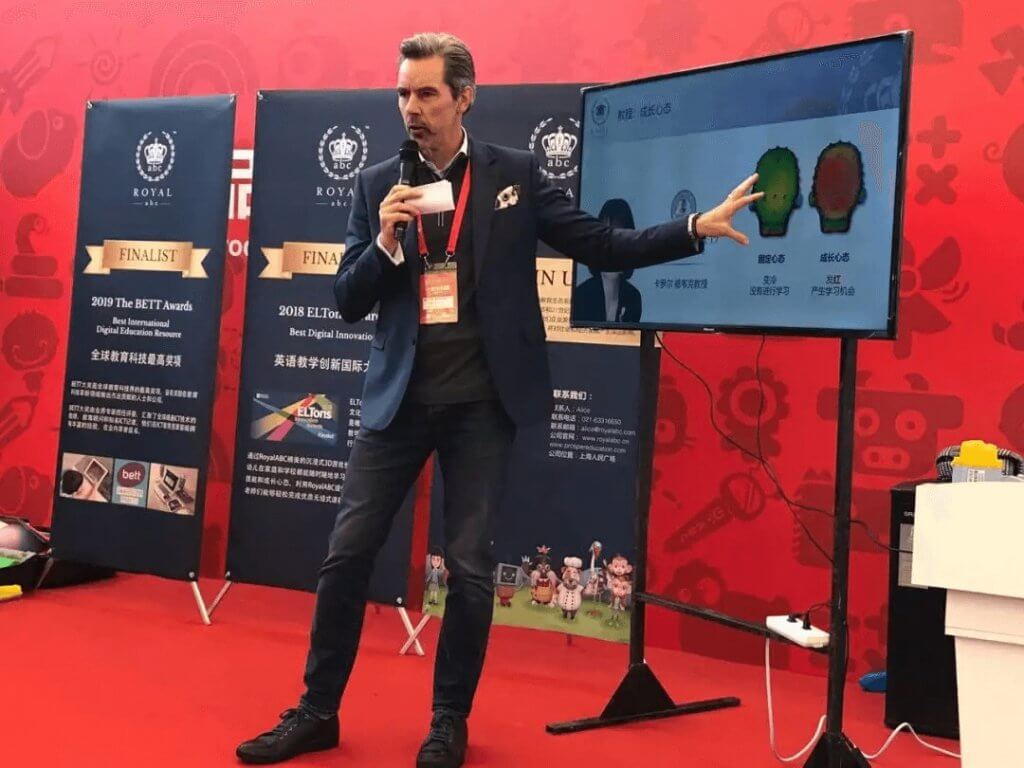 On the afternoon of March 8th, RoyalABC participated in the new product launch session held by Shanghai Early Childhood Education Exhibition. Martin gave a speech titled "The Five Secrets for Your School to enjoy World-Class Teaching Experience", and shared thoughts on early childhood English education with many experts, researchers, kindergarten principals and distributors in the early childhood education. Martin's speech attracted many audiences in RoyalABC education theory and products. During the Q&A session, many audiences and Martin actively interacted on questions and consultations regarding English education and branding.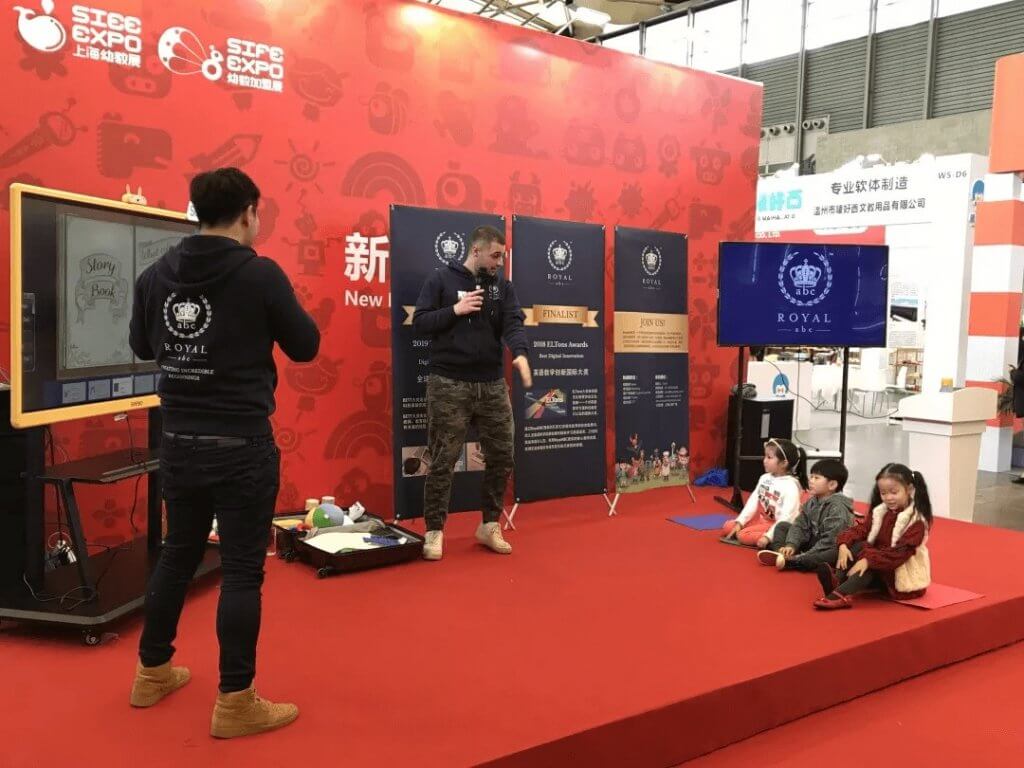 At the launching session RoyalABC's professional trainers and foreign teachers led three kindergarten children to present a fun and engaging English presentation class for the audience. The launching session reached its climax when the foreign teachers interacted with the children in an engaging and fun way, attracting many exhibitors to stop by and watch. RoyalABC aims to show the audience through this original English demo lesson how our teaching resources combine online and offline resources , helping teachers to easily and efficiently plan and teach lessons, encouraging students to learn happily and to speak English bravely and confidently.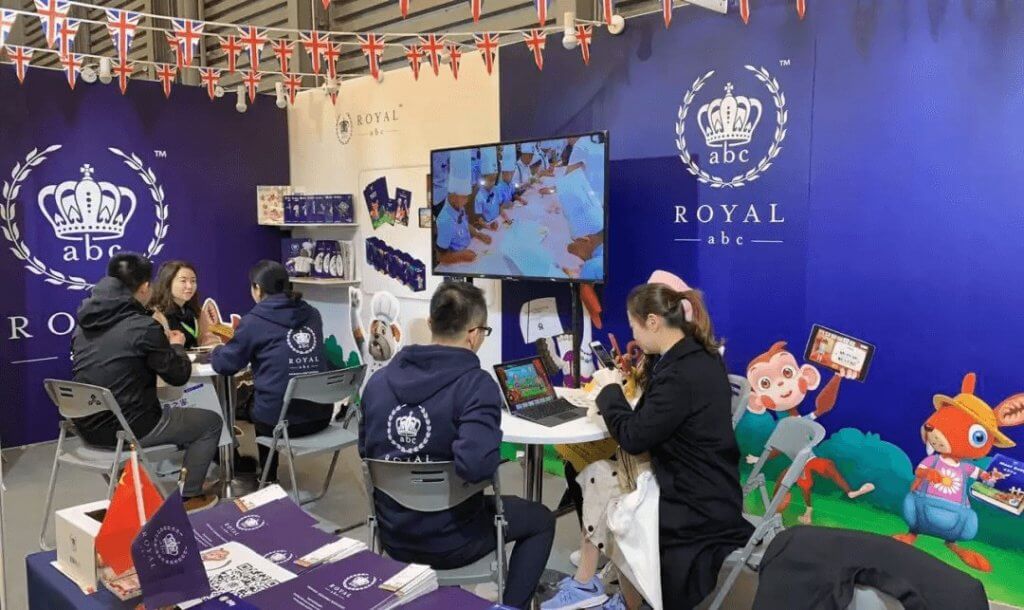 At this exhibition, RoyalABC presented our excellent English ecosystem and blended teaching resources to visitors from China and abroad: online teacher platform, immersive 3D game world, storybook series, teachers' manual, classroom resource package and other supporting resources such as workbooks. At the same time, we also exhibited a variety of RoyalABC merchandise products, such as children's T-shirts with printed IP images, workbooks, pencils, etc. At the exhibition site, the staff shared the core educational theory of RoyalABC with the kindergarten principals, teachers and other professionals. RoyalABC integrates growth mindset and 21st century skills into language learning, encouraging students to learn in happiness, develop their skills, and learn voluntarily. Everyone is welcome to come to booth A1-AB of Hall W4 to exchange ideas with RoyalABC and to know more about our brand and products during the exhibition!