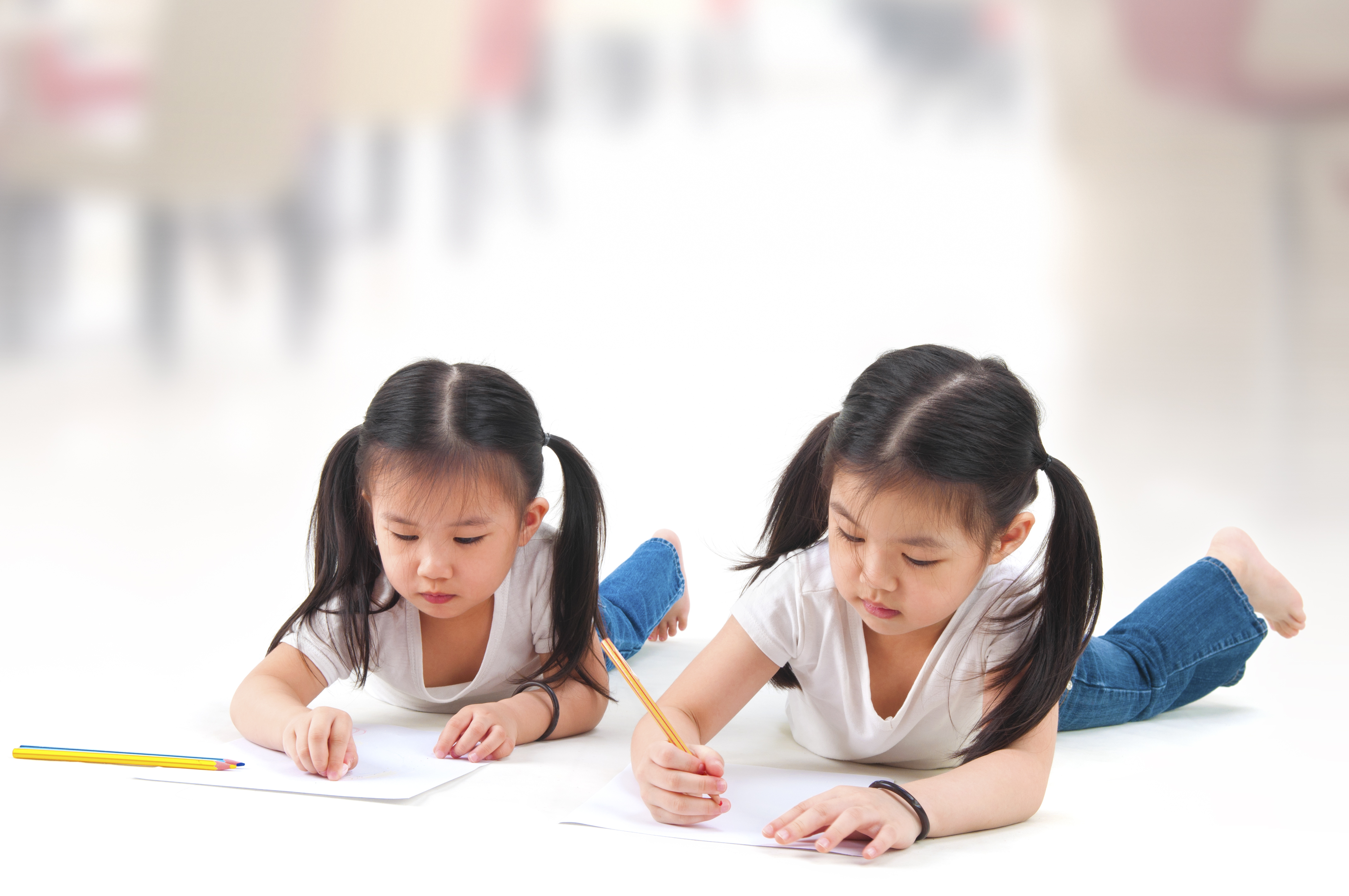 The RoyalABC Teaching and Learning team come from diverse global teaching, writing and training backgrounds, and bring their collective experience together to create pedagogically rigorous content for the RoyalABC programme.
One of the components of the programme is the pre-built lessons. These make preparing and delivering a classroom lesson simple, with all elements necessary to teaching young learners British English in an engaging blended learning format pre-designed so teachers simply need to select their lesson and start teaching.
For each RoyalABC unit, there are 4 pre-built lessons. The pre-built lessons are sequential, scaffolding the communicative learning journey across the unit with highly motivating, engaging and fun activities to make students more confident in producing language.
The lessons are designed to be as student-centred as possible, employing teacher-led activities only where necessary.
1. Sequence of lessons
The 4 sequential pre-built lessons in each unit are:
| | |
| --- | --- |
| Lesson 1: Introduction | Learners become engaged with the new language in a fun, age-appropriate context that's relevant to their lives, with a focus on meaning. |
| Lesson 2: Reinforcement | Learners review and practise the new language, progressing from a focus on accuracy to a focus on fluency, working towards being able to produce the form of the language automatically, without too much thinking. |
| Lesson 3: Consolidation | Learners engage in more communicative activities, working towards producing language in short conversations. Students review the storybook to as a way for students and teachers to gauge the progress they have made since the start of the unit. |
| Lesson 4: Arts & Crafts | Students to freely explore and produce language, while building on other skills such as motor skills, eye-hand coordination and self-management. Students are encouraged to use their imagination and express themselves creatively, taking ownership over their learning while developing their patience and perceptual abilities through experimentation with different art media. |
2. Review
Review of current unit language is appropriately integrated into the start of each lesson (e.g. language check, game, song) as a way of providing an opportunity to recap and check understanding and to boost confidence levels to increase engagement in following activities as well as to overcome the forgetting that inevitably happens between lessons.
Due to current limitations of the platform, review occurs only 'within' the unit, not across units.
The unit storybook is revisited at the end of Lesson 3 as a way for students and teachers to gauge the progress they have made since the start of the unit.
3. Phonics
Phonics practice (e.g. phonics check, phonics games, phonics worksheets) is integrated throughout the series of lessons to space out the learning as research shows that in the early years, phonics needs to be introduced in regular short intervals.
4. Songs
Songs are integrated throughout the lessons as a way to practice and reinforce new target language. As young learners need a lot of repetition of a song to be able to join in and sing along, songs are repeated throughout the series of lessons.
As well as a way to practice the taught language, songs are also used as warm-ups, to review language, to transition between activities, and/or to wrap-up the lesson.
5. 21st Century Skills and Growth Mindset
21st century skills are those that go beyond simply absorbing information and learning basic skills such as reading and writing and which are deemed essential for living and working in the fast-moving 21st century. For example, they include communication, collaboration, critical thinking and creativity, as well as digital literacy. They are not an add-on to the curriculum; instead, they are woven throughout all areas of the curriculum. For example, communication is embedded through RoyalABC's use of modern communicative approaches, with all lessons aimed at developing communication skills; many of the activities involve collaboration; and worksheets and arts and crafts activities involve creativity.
6. Activity Order
The principles of communicative language teaching (CLT) are deeply embedded in our approach and the ordering of activities in the lessons take advantage of children's natural desire to imitate. The activities across a unit are scaffolded with the aim of achieving genuine communication and skills are integrated as much as possible and occur in logical order, e.g. students listen to what another says and responds with an action OR by speaking.
Practice of language progresses from:
Drilling/repetition activities: (e.g. Freeze, Cards Up)
Structured communication activities: (e.g. Stepping Stones)
Genuine communication activities: (e.g. Peer Conversations and Arts & Crafts)
Generally, the practice activities flow from:
whole class/choral practice
group/collaborative practice
individual practice
This progression helps to boost the students' confidence and encourage active participation. Starting with whole class/choral activities provides a safe environment for all students to practice, safe-guarding those who feel less confident about speaking out in English. It gives every student a good introduction and foundational practice that can then be further enhanced by small group and individual practice.
For units where the target language involves subjective/personal information, e.g. Introductions and How old are you?, this flow does not work and the games are selected on what is most appropriate for those units.
Example
Here is the pre-built lesson breakdown outlining the structure and purpose of each activity for the series of lessons in the RoyalABC unit Animals 3.
Lesson
Activity
Purpose
1: Introduction
Picture Prompt (hello)
Introduce and engage students in the unit topic.
Zoo Animals storybook
Introduce students to the new language through a fun narrative.
Language check
Check understanding of the target language.
Phonics check
Check understanding of the new sound-letter relationship.
Game: 5x (action)
Practice chanting the target vocabulary and connecting it to meaning by doing the associated animal action. This is done as a whole class so students aren't singled out. Although teachers can elicit the words from the students, this isn't a requirement. At this stage, they are not expected to identify the language. Generally, the students will hear the language modelled for them, practise speaking it through choral chanting while looking at the image, then demonstrate understanding of meaning by doing the action. The chanting/repetition will help them recognise the words in subsequent games.
Game: Cards Up
Students practise listening to and identifying the target words by physically responding to what the teacher says. Speaking may occur at this stage if students are ready, but shouldn't be an expectation. This is a group game so students work together. Focus is on the group, not the individual.
Song
Break up the lesson and get students up out of their seats moving their bodies and to practise the language using a different medium of delivery.
Game: Slap
Another game to practise listening & responding physically. This game is played in teams with 1 student from each team playing at a time so the focus is on the individual. By this point, students have had a whole-class practice & a group practice activity. Speaking may be included in this game if students are ready, but it shouldn't be an expectation for all. If a student is ready, they can play the role of the teacher and call out the target language.
Language check
Recap the new target language covered in the lesson.
Picture Prompt (bye bye)
Wrap-up and signal the end of the lesson.
2: Reinforcement
Picture Prompt (hello)
Remind students about the topic of unit. This activity gives the teacher the opportunity to gauge what students have learnt/remembered.
Language check
Review the unit language & check understanding.
Game: Teacher Says
To get students moving and practise listening to the new language and demonstrate understanding by physically responding to what is said. Individual students can play the 'teacher', giving them the opportunity to practise speaking.
Game: What's missing?
Get students identifying and verbally producing the target language. This can be played as a whole class, in small groups, or in pairs depending on the abilities of the students.
Song
Break up the lesson and get students up out of their seats moving their bodies and to practise the language in a different way.
Phonics check
Review the new sound-letter relationship and check pronunciation.
Game: Freeze
Practice identifying the target letter (or letter combination) and saying the target sound.
Phonics worksheet
Practice writing the target letter (or combination of letters).
Song
To bring the worksheet activity to an end and get all students ready to end the lesson.
Picture Prompt (bye bye)
Wrap-up and signal the end of the lesson.
3: Consolidation
Picture Prompt (hello)
Signal start of lesson.
Song
Warm-up and engage the students.
Language Check
Quickly review the target language.
Game: Stepping Stones
Get students interacting and communicating with one another using the target language. Students ask and answer questions prompted by images or words.
Peer Conversations
An opportunity for students to engage in short conversation, using the language more freely. This activity needs to be scaffolded to get students at a point where they can sit and have focused conversations. This should not be two students stood at the front of class with the rest watching, but a student centred activity where the whole class is engaged and the teacher is facilitating.
Unit worksheet
Practise reading and understanding by connecting sentences to matching images, and to practise letter formation by tracing the words.
Storybook
Review all language in the unit and gauge the progress students have made.
Picture Prompt (bye bye)
Wrap-up and signal the end of the lesson.
4: Arts & Crafts
Picture Prompt (hello)
Signal start of the lesson.
Art & Craft: Finger puppets
Freely explore and produce language while expressing themselves creatively by making finger puppets of their choice.
Peer Conversations
Round off the arts & crafts activity and get students to use language meaningfully in relation to whatever they have created.
Song
Fun way to wrap up the unit.
Picture Prompt (bye bye)
Wrap-up and signal end of the lesson/unit.
Learn more about the RoyalABC Teaching and Learning team.