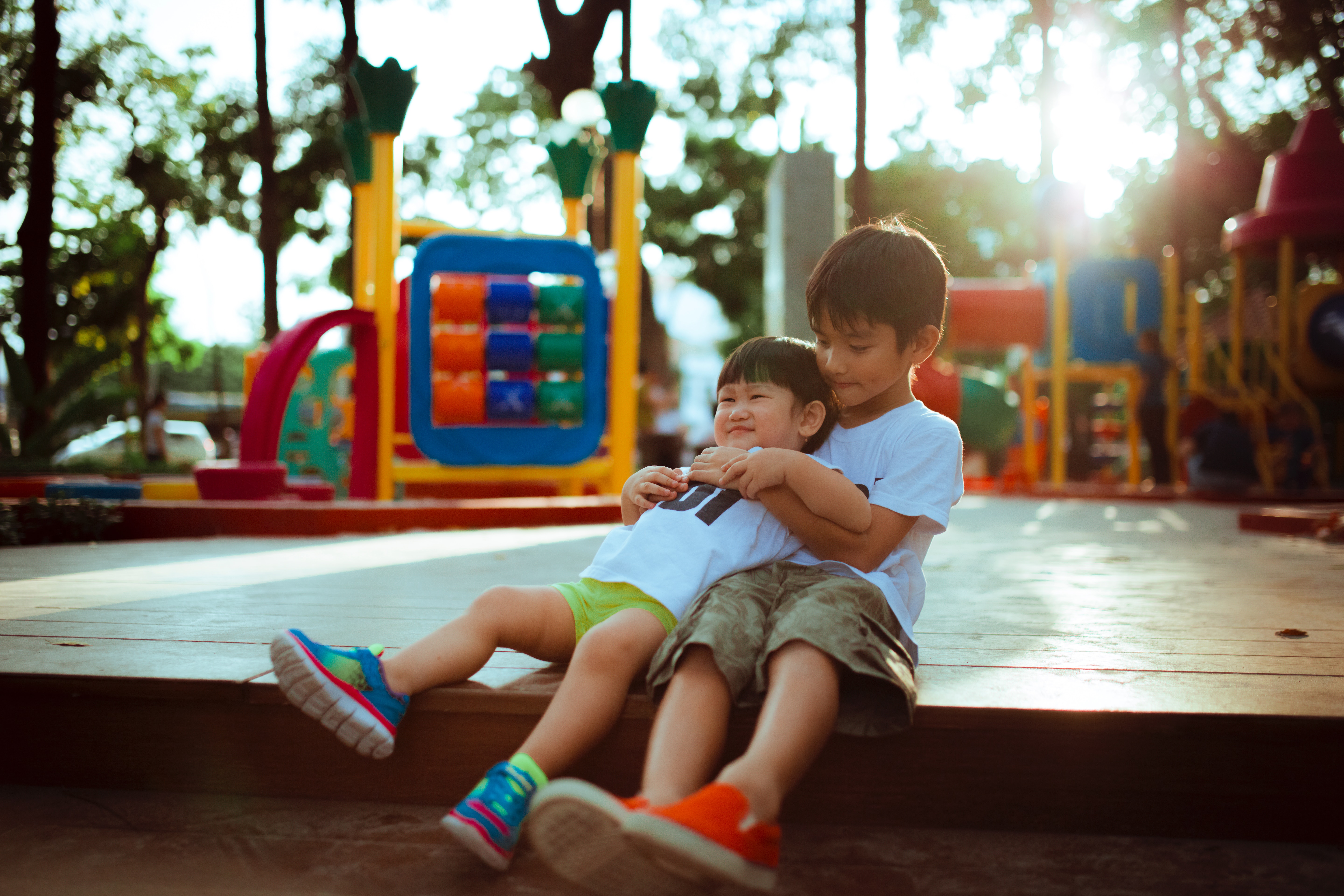 Education in China is rapidly evolving to meet the needs of its people, ensuring that the learning of today is agile enough to meet the changing demands of future work and life. As boundaries between people and culture become more porous, and many jobs of the future are unknown, the 21st century citizen will have to be resilient, curious, creative, innovative and most of all adaptable.
These characteristics have been recognised by China's Ministry of Education and enshrined in the China Education Development Thirteenth Five-Year Plan, which lays out the road map to an education system that approaches individual development holistically and takes into account the challenges of educating for both the known and unknown.
The challenges of education for China share similar characteristics with the changing modes of education globally. How can teachers and parents incorporate technology and creativity into their classrooms and homes and achieve a balance of screen and play time? How can they work with a range of skills and needs so everyone has access to a meaningful education? How can content map from early learning to meet a new standard of education incorporating global languages, 21st century skills and a robust STEAM pedagogy? How can the values of Chinese culture be maintained while embracing the diversity of the East and West?
When developing the RoyalABC learning ecosystem, our knowledge lead teams of global curriculum designers, teachers, teacher trainers and education technologists had to carefully consider all of these questions, anticipating the future needs of the children of China while still working with the classrooms and traditions of today. Ensuring that our programmes aligned with contemporary Chinese education policy was the start, along with some futurist projections to enable the same agility and access in our curriculum and content as was needed in the design and build of our platform and technology interfaces.
Additionally, leading international research had encouraged us to focus on the young learning sector, targeting our content at ages 3-6. What has become clear in early childhood education is the immense capacity of the young brain to retain complex new information, and the value of building capacity in these neural pathways as early as possible. Especially when it comes to language training, beginning the acquisition process early is of great benefit, especially when the context of the new words is embedded in a social and cultural experience rather than in simply repetition and rote learning.
The China Education Development Thirteenth Five-Year Plan set out clear objectives in their educational plan that RoyalABC looked to amplify in our ecosystem including:
promoting economic, political, cultural, social, and ecological progress;
the focus on improving education quality and promoting education equity;
accelerating education modernisation; and
the development of an innovative country and a talented country.
Additionally, we wanted to incorporate one more concept in the RoyalABC learning ecosystem that was an enabler of realizing all of these ambitions, a concept developed at Stanford University called growth mindset. Developed over two decades by renowned psychology Professor Carol Dweck, the theory of growth mindset promotes the idea that people have two basic mindsets: fixed and growth. Mindsets are the implicit beliefs we hold about our core abilities and intelligence. People with a fixed mindset believe that their ability and intelligence are largely fixed and outside of their control, where people with a growth mindset believe that intelligence and ability are developed through hard work and effort over time.
Professor Dweck's work is important to young learners as by embedding growth mindset concepts in lessons, especially for learning languages and other difficult skills that require resilience and determination to succeed, children learn from a very young age not to fear challenge or failure but to see it as a critical step on the path to success. Growth mindset also encourages creativity and collaboration, encouraging individuals to understand that innovation is collaborative and 'none of us are as smart as all of us.' This is a concept that harmonises well with 21st century skills and the social behavior that is an integral part of young children's classroom learning and their later engagements in the workforce.
To be able to achieve an innovative and talented country, and all of the educational qualities required to fulfil that goal, we viewed creating an educational product for China as far greater than simply producing another English Language Training program. We needed to create an ecosystem through three key factors:
providing premium classroom content through the RoyalABC Curriculum
delivering exceptional classroom experiences through empowering teachers with RoyalABC Teacher Training; and
delivering an at-home language-learning extension for students and their families using the RoyalABC World Online School APP.
These three factors acknowledged that English language content needed a framework around it that helped children learn to be creative, think critically, explore problems, build hand-eye co-ordination, and gain an awareness of themselves, the environment, their families, friends and surroundings. Each lesson had to have a balance of activities, developed from a robust language-learning pedagogy, that were engaging, fun, playful, challenging and could be built on like a scaffold with every unit students completed. The combination of interactive technology, AI, machine learning and gamification principles brings the education modernisation element of the Thirteenth Five-Year Plan into RoyalABC, utilising these gains in learning into both the content itself and the intuitive digital Teacher Platform that delivers our content in the classroom.
For teachers, especially non-first-language speakers, to be able to confidently deliver RoyalABC, we knew they would need to produce consistent quality lessons easily. Teachers would need product training. They would also benefit greatly from training and support that would provide pedagogical insights and help with their classroom management, their self-awareness as teachers, and their presentation skills. And this training would need to be ongoing over years.
The RoyalABC teacher training is where the element of the Thirteenth Five-Year Plan focusing on improving education quality and promoting education equity happens. When teachers are intensely trained by world-quality trainers, they are empowered to teach their students with confidence over the material, assisted with RoyalABC having first-language pronunciation built in to the programme to help teachers guide their students. With the teacher-training programme offered to all teachers and the cost built into the per head price for students, no matter where you teach, your professional development can be supported.
Parents are an integral part of the learning ecosystem – not only do they have a strong interest in their children's education and welfare, they are primary carers who play an active role at home in extending the learning and helping their children to embed new words and behaviours. RoyalABC wanted to give parents a voice and a role in the programmeme so they were connected to the home classroom and teachers, sharing the learning journey. Children learn through repetition and layering of language in different contexts. RoyalABC students continue their learning journey at home by logging into RoyalABC World, the 3D immersive online school APP designed like a virtual prestige British school. In the RoyalABC World online school, students can revise the content they learnt that day in class with their virtual class friend avatars, and be guided by the helpful teacher animals that live in RoyalABC World and are part of the storybooks and songs.
Home-play scheduling is set by the teacher and progress tracking takes place in the APP, so teachers and parents can take control of the learning journey. Parents, grandparents and siblings are able to share in the new language skills at home with interactive songs, storybook, games and challenge-based online and offline activities. It's fun, safe and educational play which the whole family can enjoy together. Parents can ensure that the values and traditions of home become part of the new language retention, while learning British English and broadening global cultural awareness.
Our CEO, Founders and teams spent two years talking to teachers, kindergarten and learning-centre owners, education bureaus, other education companies, and parents and children across China while developing the ecosystem of RoyalABC's programme to ensure that our product was purpose-built for its users and their needs. While technology is at the heart of being able to deliver an agile education solution, the balance of screen time and classroom activities meant that the technology was a true enabler of content, working seamlessly in the background so teachers could connect with their students personally and meaningfully as inspirational educators. By honoring the importance of aligning the RoyalABC programme with the educational policy of China's Ministry of Education, RoyalABC uniquely merges learning British English with 21st-century skills and the capacity-building tool of growth mindset.
We're proud of the innovation that underpins every part of the RoyalABC learning ecosystem, and our commitment to empowering teachers, students and parents to share the learning journey on the road to enhancing China in becoming an even more innovative and talented country.